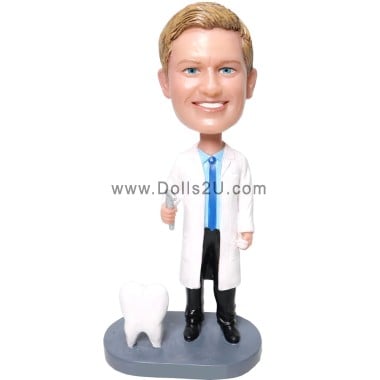 Dentist bobblehead gift - dentist holding dental drill

[13650]
$75.90

I never write reviews but in this case, I made an exception.
Excellent service. My questions were quickly answered and the process of uploading pictures and choosing the doll was quick and easy. The prototype was surprisingly quickly made and a picture of it emailed to me for my approval. The bobblehead doll i received was very well made and a very close likeness. Most importantly, great care was taken to make sure that the bobblehead dolls were not damaged during shipping (the amount of bubble wrap was almost over-kill!!!).
Highly recommend!!!!
Date Added: 08/03/2019 by Kyshenia