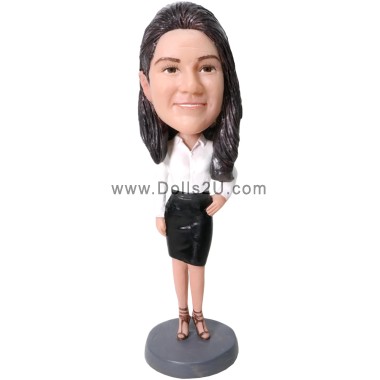 Office Lady Wearing Blouse And Skirt

[52300]
$69.90

This was my second order in the last few months.
Whether on purpose or coincidence, the same artist was assigned for both orders.

The artist, AL, did an excellent job both times.

It was difficult for me to put in words what I was looking for,
but AL had no problems understanding and interpreting my communications.

She was prompt, clear and courteous in her communications.

She did a fantastic job converting the pictures to realistic looking heads.

These bobbleheads are unique, inexpensive and a memorable keepsake.

I will strongly recommend Dolls2u to family and friends interested in getting bobble heads.
Date Added: 12/30/2016 by gary