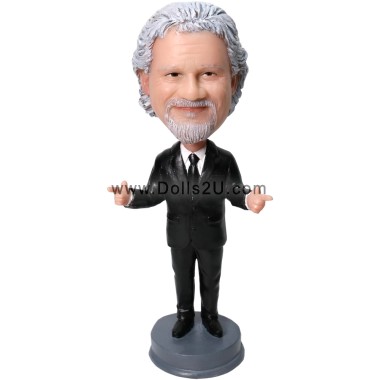 Business men bobblehead

[11250]
$69.90

Can't say enoght about what a wonderful job that Dolls2U did for me. I have a large request for about 26 individual dolls that I needed in just a few weeks time.
I was kept updated with photos of the progress and was able to make changes and adjustments throughout the process.
The dolls arrived quickly and looked FANTASTIC! I can't wait to give them to my team.
I'm so impressed with how great they look and how quickly they were completed. I will definitely order again.
Thank you!!
Date Added: 03/19/2019 by keltex67